SmartWeb has built a standard integration to PostNord, PacSoft Online, making it easy for you to print package labels, see the delivery status etc.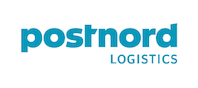 How the integration works
In the order list you have the ability to export orders of the day for PostNord. Once orders have been entered in PacSoft, it is possible to work with them there. You can, among other print package labels and send track and trace.

It is possible to mark PostNord shipping methods, so they are easily recognizable in the order list.
How to proceed
1.You need an agreement with PostNord.
2. You then need to setup the integration in you shop. Read more about it in our online manual.
Help
If you need to know more about the integration between your webshop and PacSoft Online, please contact our kundeservice.