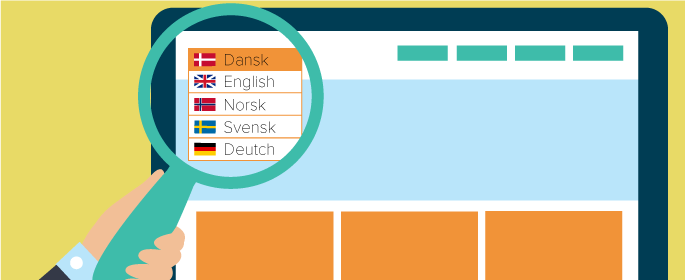 Language
Do you think about whether your customers might disappear from your shop because of the language? Or do you think of approaching a different markets?
With the Language modul SmartWeb makes it easy for you to set up several different languages on your shop. We have already translated the web shop for 19 different languages:
- Danish, Norwegian, Swedish, English, German, Finnish, Faroese.
- French, Spanish, Italian, Portuguese, Dutch, Greek.
- Turkish, Romanian, Croatian, Slovenian, Czech, Russian.
The only things you have to translate is the products and texts you which to put on the webshop.
See how you can easily get started on the "Get Started" tab.
With the language app you can control the following pr. langauge you create:
Domains
Design
Products
contract infomation
and much more
If you instead want to create extra webshops you can consinder our Multishop app.
It is easy to get started with this integration. The only thing you have to do is:
Log in to your SmartWeb webshop
Click on "My subscription" left on the screen
Click on "Usermodule"
Click on "Language"
The app will now be available for you next time you log in to your webshop.
When you buy the Languages ​​app you can view your webshop in the number of languages ​​you buy. The price is per. language per month. In all our packages you have unlimited number of delivery countries.