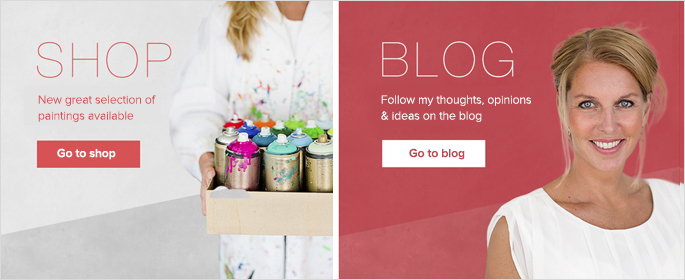 Online store and CMS in one
Your SmartWeb Online Store includes SmartWeb CMS. This powerful tool enables you to create a dynamic website that will attract, interest and engage shoppers.
Involve your customers
E-commerce today is about more than just displaying and selling some products. It's about engaging and involving people, encouraging them to return again and again, and spread the word about your site and store. You do this by providing them with interesting, helpful information, news, updates, stories, media and more. It's not just another store – it's a unique experience.
Blog and news
It's easy to publish news, special deals, updates and blog posts in SmartWeb. Use them to start dialogues with your visitors and customers, build their loyalty, encourage them to share with their networks – and ultimately boost your traffic and sales. The CMS module features RSS functionality and direct integration with social media.
Your domain name
Naturally you can assign one or more domains to your Online Store. You can buy the domain in SmartWeb or use the ones you already have.
E-mails
E-mails are included in your SmartWeb subscription - you get 10 e-mails for free!