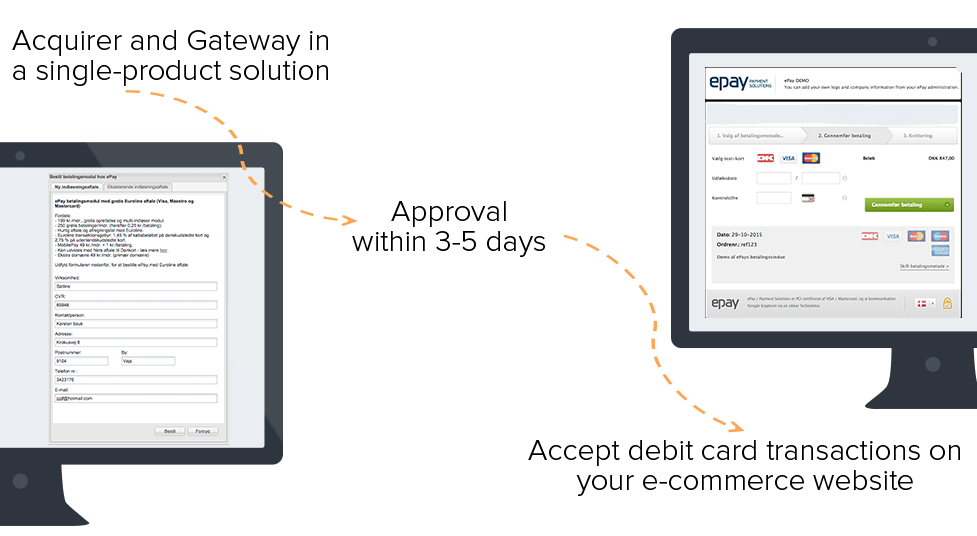 How it works
E-commerce has become a very important sales channel over the past decade, and it is crucial that your online store offers a quick and easy payment solution. We'll help you set everything up, making it both possible and effortless for your customers to pay for their orders whenever and wherever they want.
By ordering our ePay (Bambora) payment module, you get:
Free setup
Quick setup (3-5 days)
A fixed monthly fee of EUR 20
A quick Merchant Agreement with Bambora (the acquirer)
Bambora transaction fees of 2.75% of the purchase amount for foreign-issued cards.
When customers pay for an order on your e-commerce website, their browser will open a new window to a payment gateway. In addition to being a payment gateway to process the transaction, ePay (Bambora) is also an acquiring bank, meaning it accepts the payment on your behalf and transfers the money to you.

How to get started
You can order the payment solution by logging in to your SmartWeb e-commerce site. The box below shows you the required steps.

My subscription -> Additional modules -> ePay payment module with Euroline agreement-> Select 'Order payment module'



Customer support